Dear Living Hope Partner,
With over 200 staff and over 40 programmes running at various times, Living Hope is a complex organization, which is best seen in person to understand the full impact. The same is true of the Living Hope COVID-19 response. It is best understood when it is seen. When we take guests on a tour of the 8 different Living Hope ministry sites, the vast nature of the organization is often very surprising to them! We hope that this newsletter helps you to "see" the impact that Living Hope has had in the last 90 days.
In the very first communication that we sent out to our supporters at the beginning of the COVID crisis, we spoke of the rare opportunity that COVID brought to our doorstep, and it has proven to be exactly so. The last 90 days for us as an organization have tested our commitment, flexibility, teamwork, strength and responsiveness, and we are so pleased that our staff have risen to the challenge, meeting this exceptional trial with grace and generosity. Our wonderful staff have worked tirelessly to get us through this last 90 days, and we would like to publicly acknowledge their commitment and dedication to the task at hand.
So why the fanfare? In partnership with the generous members of our local and international donors, Living Hope is proud to have enabled the provision of 1 million meals in the last 90 days. Even we are surprised by this "loaves and fishes" outcome, which is nothing short of a miracle! While we are nowhere near the end of the pandemic's affect in our area, the provision of these 1 million meals is a significant milestone that we are pausing to acknowledge and to celebrate. In this difficult time, we pray that this million-meal mark is an achievement that will bring light into our Valley, giving each of us a reason to be proud of our community.
The provision of these meals would not have been possible without the trust that our community has placed in us. While no organization is perfect, we strive to provide services with the utmost integrity and equality, living up to our Mission and Vision of "Bringing Hope and Breaking Despair" wherever we are needed. Indeed, alongside the provision of these million meals, our other services have continued during lock down including the Agricultural initiatives on our farm, the in-patient care at our Health Care Centre, provision of cloth masks, hygiene packs, over 10,000 people screened for COVID and delivery of nearly 5000 chronic medication packages!
For Living Hope the achievement of 1 million meals is only one of many summits that we have climbed in our 20-year history, and with your support, we plan to keep climbing for many years to come. While the economic crisis around the globe will likely decrease charitable giving, where possible, we appeal to the public to continue supporting non-profit organizations that provide long term services in our local communities. The provision of these 1 million meals is underpinned by longstanding infrastructure, trained staff, community networking and extensive administration, all of which have overhead costs. In fact, Living Hope is due to celebrate our 20th Anniversary this September. We can think of no better way to mark our 20th Anniversary, than to be able to continue our regular services long after this crisis has passed, positioning us to continue provide care and support services during the next crisis that we are needed for!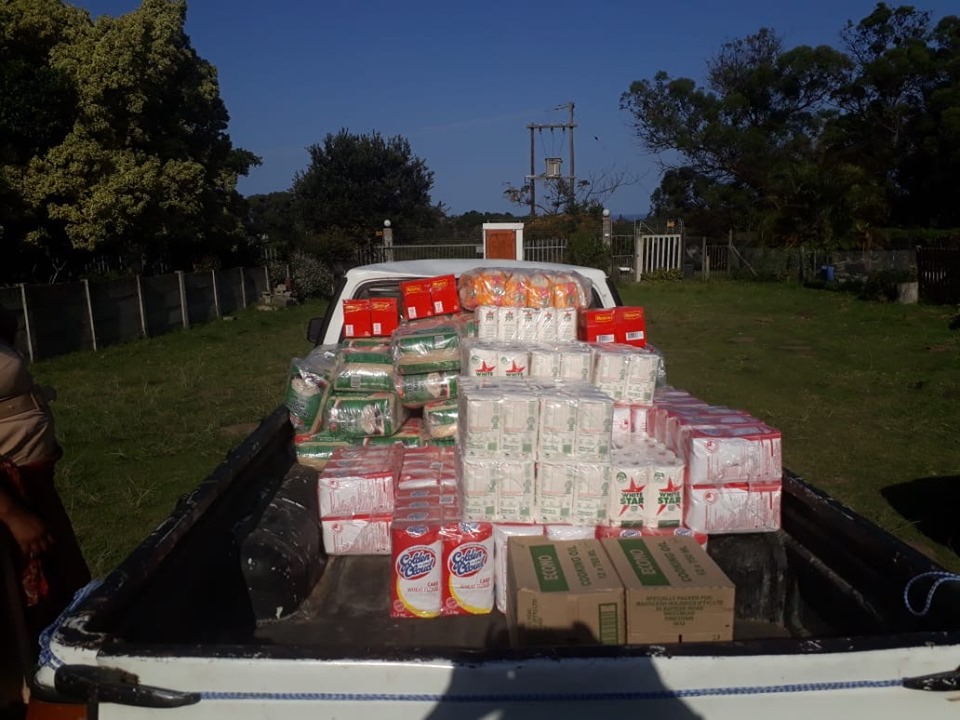 Please join us in celebrating this milestone achievement by making a one-time donation or a monthly recurring donation to support the work of Living Hope! You can click on the blue button below to give via our website or see our banking details below. This particular appeal is to keep Living Hope going strong as we continue in all of the Relief work we are doing, so we would ask you to give to the "Greatest Need" column.
Please follow us on Facebook or visit our website for more information. www.livinghope.co.za
Many thanks,
John V Thomas
Executive Director
Living Hope 
HOW YOU CAN GIVE
Account Holder: Living Hope – Call Account
Account Number: 62061847748
Branch code: 202309
Bank: First National Bank
Type of account: Investment Account/Savings Account
Reference: Your email address
OUR MAILING ADDRESS (RSA):
Living Hope
P.O. Box 1700
SUN VALLEY
7985